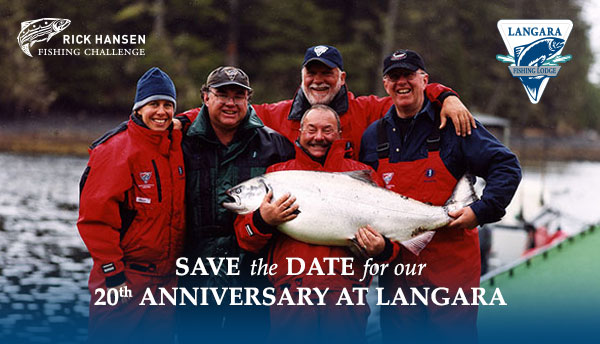 Dear Butch,
I cordially invite you to join me on June 3rd to 6th, 2017 at the world renowned Langara Fishing Lodge in beautiful Haida Gwaii to celebrate two important milestones – the 30th anniversary of the Man In Motion World Tour and the 20th anniversary of our partnership with Langara Fishing Adventures.
This 20th Anniversary Rick Hansen Fishing Challenge will generate partnerships and resources to remove barriers and enable people with disabilities to live to their full potential. The event will include accommodation for four days and three nights, fully guided fishing, and the opportunity to engage with some amazing people and some very special guests.
We will follow-up in the coming weeks to update you further on this invitation.
I look forward to celebrating these two important milestones with you.
All the best,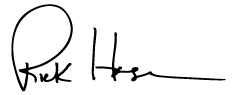 Rick Hansen, C.C., O.B.C.
Chief Executive Officer
Rick Hansen Foundation